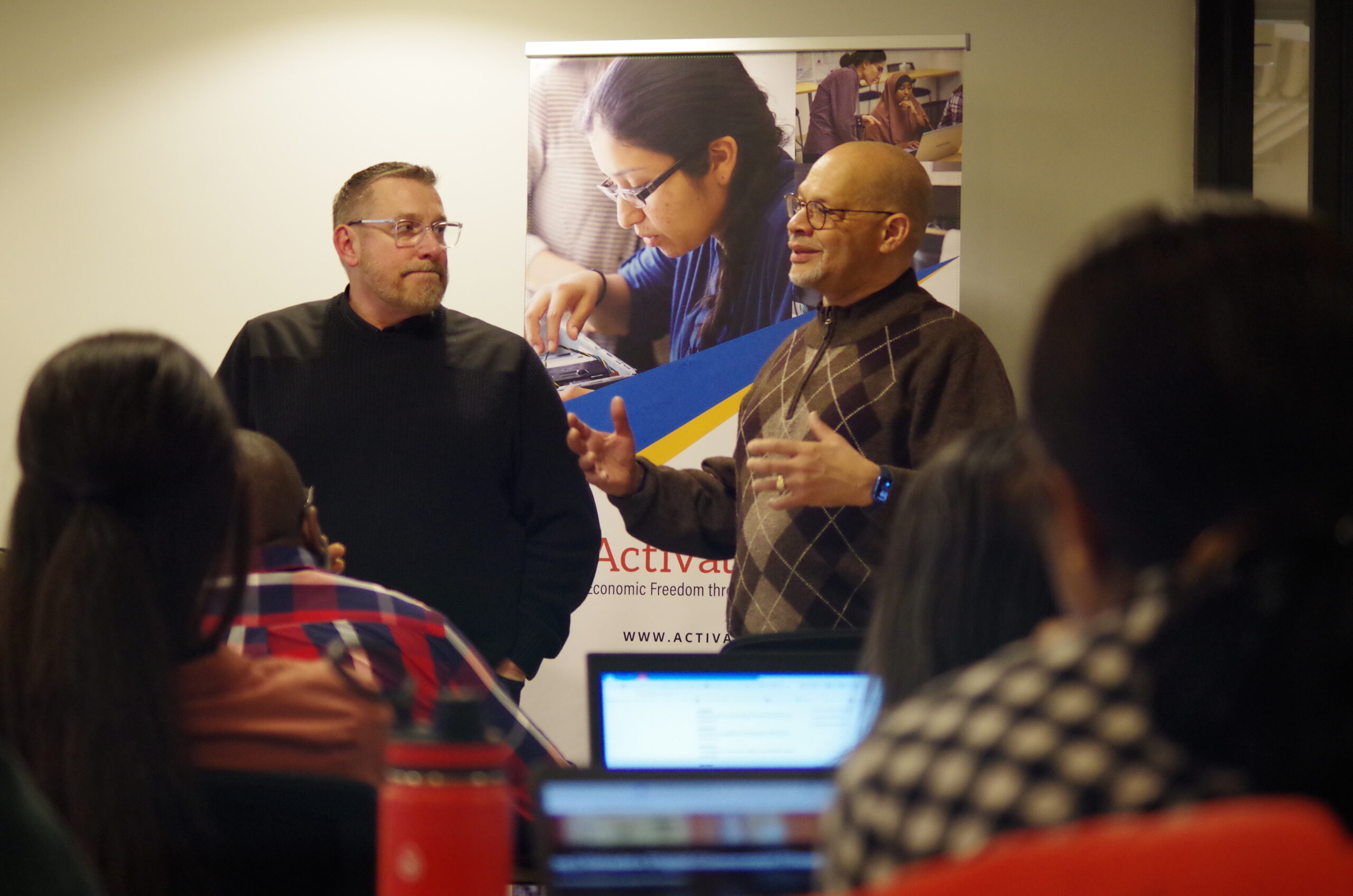 DENVER, COLO. — Mon., March 13, 2023 — ActivateWork announced today that three graduates of their training program were hired as developer apprentices by the Colorado Governor's Office of Information Technology (OIT) through a new partnership. The apprentices are recent graduates of ActivateWork's Software Engineering course and will serve up to 18 months in their roles. 
"The Governor's Office of Information Technology is building the talent of tomorrow with apprentices to serve all Coloradans today. Registered apprenticeship programs are an inclusive model for workforce and career development," said Anthony Neal-Graves, Chief Information Officer and Executive Director at OIT. "We are eager to work with three of the graduates from ActivateWork's training program, which prepared apprentices for their roles and will ensure ongoing professional coaching and support to set them up for success."
According to the 2022 Colorado Tech Industry Report from Colorado Technology Association, every year an average of 41,550 tech jobs need to be filled to accommodate for growth and retiring workers, and software developers account for almost 12 percent of the tech workforce. Denver-based non-profit ActivateWork connects employers to a diverse pool of exceptional talent and has three registered apprenticeships. The Software Development apprenticeship is the newest, and OIT is the first organization to hire apprentices within the program. ActivateWork's other apprenticeships include Cybersecurity and DevOps, and all provide earn-while-you-learn career pathways to Coloradans. Through the apprenticeship programs, ActivateWork is helping Colorado employers to build their own talent pipelines with diverse, qualified candidates. 
"We are excited to partner with OIT to launch this software development registered apprenticeship program to help them solve their IT talent gap and create a new economic mobility pathway for other employers in Colorado," said Kathryn V. Harris, COO at ActivateWork. "Not only do our apprentices have their employer mentors and supervisors, but ActivateWork also provides a career coach and an apprenticeship coordinator to create comprehensive supports for each apprentice. Apprenticeships allow employers to build an evergreen talent pipeline with the exact skills they need for their in-demand roles. We applaud OIT for leading the way, leveraging this promising strategy to solve persistent talent gaps."
Each OIT apprentice completed a 15-week Software Engineering pre-apprenticeship boot camp through ActivateWork, where they were immersed in full stack development and software development life cycle topics for more than 400 hours. Their graduation from the program qualifies them to enter the apprenticeship with the aptitude and skills to become a junior software developer.
The apprenticeship program addresses business needs by providing talent for hard-to-fill roles and solving the need for equity and inclusion in tech. CEO and Founder of ActivateWork, Helen Young Hayes, explained, "We recruit people from underrepresented communities and provide rigorous, industry-informed IT skills training paired with durable soft skills, preparing them for successful careers. We know that on a national level, 93% of apprentices transition into permanent employees; we're confident our apprentices will experience similar success rates." 
The OIT Developer Apprentices will work as part of the office's existing developer teams. 
Photos available upon request.
About ActivateWork
ActivateWork is a nonprofit recruiting, training and coaching firm that connects employers to a
diverse pool of exceptional talent. Traditional hiring processes leave valuable talent out. We
help employers solve talent gaps by finding promising candidates in underrepresented
communities and preparing them to excel in new careers. For more information, visit