Security Fundamentals
APPRENTICESHIP: Cybersecurity Support Tech
Security Fundamentals offers the opportunity to earn the CompTIA A+ certification, while also equipping you with knowledge of networking and security fundamental concepts through hands-on learning. With this course, you will be able to fill a wide range of early career technology jobs such as Tier I/II Helpdesk, Support Technician, Jr. System Administrator, Associate Network Engineer, among others. Additionally, at the conclusion of each course, a small group of learners will have the opportunity to engage in live cybersecurity tactical exercises at Metropolitan State University's award-winning Cybersecurity Center. Starting salaries vary, but the average is approximately $42,000 per year. Check out CyberSeek to learn more about Cybersecurity Pathway and the job titles and salaries that can be earned by building your career in this sector.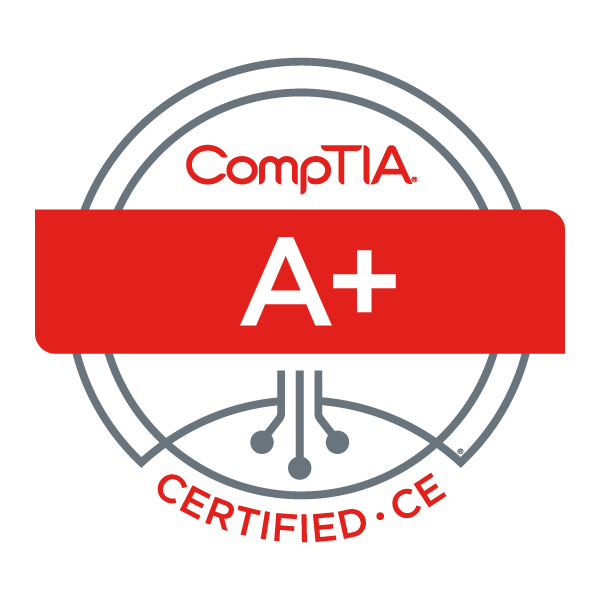 Learning Targets:
Proficient use of Splunk (SIEM), IDS/IPS and OSI modeling 

Endpoint Detection Response (EDR) systems 

Network Protocols and packet analysis tools 

Hands-on experience with Red & Blue teams 

Ransomware simulations on Metro State Cyber Range
Tuition-Free Security Fundamentals Training
Begin your Security, Networking, or Desktop Support career learning the fundamentals through hands-on instruction covering core concepts and technologies.
---
Industry Recognized Certifications at No Cost

Unlock your career potential and showcase your job readiness to employers by earning the CompTIA A+ certification for free.
---
Free Technical Training In Only 16 Weeks
Rigorous instructor-led cybersecurity training that includes hands-on activities using real-world servers, tools, and technologies.
---
Professional Development Growth Opportunities

Our Career Coaches prepare you with the tools to secure a role in the tech sector. Beyond your resume and LinkedIn profile, the curriculum tunes into your Pairin profile to develop your professional and leadership strengths.
Course Details
Dates: 12 June – 29 September
23 October – 16 February

Length: 16 Weeks
Schedule: M-F 9am-4pm
Location: Hybrid; Online instruction plus face-to-face Professional Development days
CompTIA A+ offered
Connect to a Paid Apprenticeship
Tuition-Free!